This year, Tom celebrates his birthday and the launch of his First Annual Farewell Tour!
Tom hasn't been backed by a full band in decades and he'll be breathing new life into old favorites that need a band, debuting some brand-new songs, telling stories that are mostly true or better-than-true!
Saturday, February 8th (Tom's Birthday)
Portsmouth, NH (Tom's Birthplace)
With Guest Artists
Joyce Andersen
Matt Nakoa, and
The Rushmores!
Guest Artists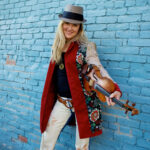 Joyce Andersesen may need no introduction. She's a very talented, high-energy multi-instrumentalist who will be doing some songs on her own and backing me up on a few more — I can't wait!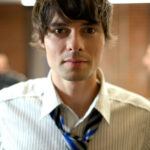 Matt Nakoa has been on stage with me for the past 5 years. An  amazingly talented young man. (I expect I'll be opening shows for him before too long.)
The Rushmores are a group of very talented musicians that live in the area and get together from time to time (on my birthday for the past few years, and at random other times) and do songs that I've recorded — their own arrangements, mind you, they're not trying to mimic my versions of the songs. For this show, however, we will be trying to get as close as we can to my original recordings.


Photo Credit: William Campbell
Tickets
Tickets are avaliable through PortsmouthTickets.com.
Venue
South Church, 292 State Street,
Portsmouth, NH
7 PM, Saturday, February 8th
Accommodation
If you're coming in from out of town (and many will be) you can search for local hotels at https://www.kayak.com/Portsmouth-Hotels (or whatever booking platform you favor).
We do have a deal at the Hilton Garden Inn at 100 High St, Portsmouth, NH, for a discount on a few rooms. Click on the link and  Or call (603) 431-1499 and ask for Amanda or Keelynn — tell 'em you want the Tom Rush Concert rate. First-come-first-served!