Gang,
Right off the bat, I'm going to massage the network a bit: we're going through the college frenzy with our 17 year-old daughter. She's developed a keen interest in journalism (inspired by Arron Sorkin's "Newsroom" series, and intensified by two summers of internships at WGBH in Boston). Northwestern U in Evanston, IL, is high on her list, along with Barnard, Columbia, perhaps Georgetown and Duke. Anyone out there have a kid at one of these schools? Faculty? We'd like to get the backstage tour if at all possible. Let me know!
It's been busy lately, on the verge of too busy. Just got back from 6 days out West, from Portland down to San Diego, then out to Phoenix. Music business savant and blogger Bob Lefsetz came to both the early and late shows at McCabe's in Santa Monica and wrote a very, very nice review. Bob is passionate about music, has high standards and is an extremely busy guy, so I'm flattered that he took time to come to the shows and that he enjoyed them so much!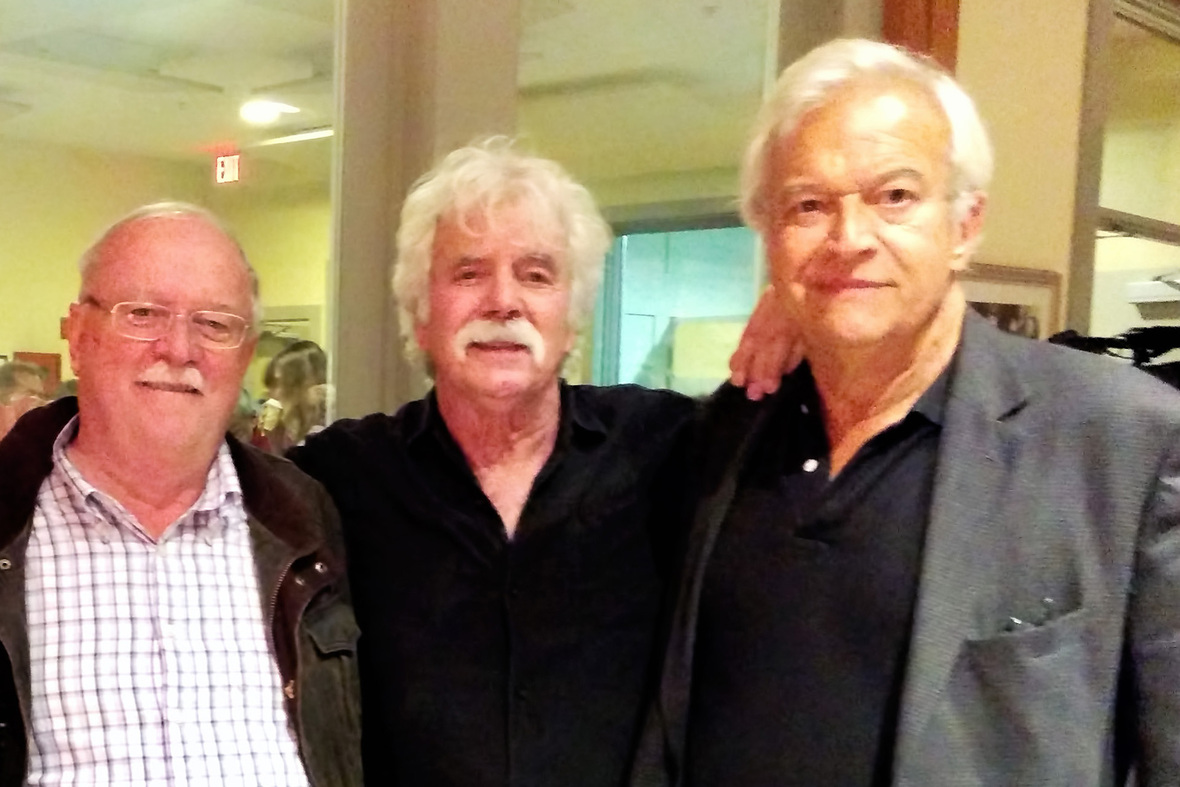 In other news, I just did a concert for the Circle of Friends in Franklin, MA, and was surprised and delighted that two guys had travelled a very long way, from opposite directions, just to see the show; one came from Australia, the other from Switzerland (see picture).
I suggested that, going forward, they should bring me to Australia and Switzerland, respectively, and save themselves the trip. That's just the kind of guy I am. Coming up, it's just as busy!
Enjoy the Fall,
Tom Rush
Quote of the month:
"Growing old is no more than a bad habit which a busy person has no time to form."
–– Andre Maurois