Gang,
I have to admit I'm feeling guilty about enjoying the weirdly warm weather we've been having in New England. I know climactically it's all wrong, but it sure beats shoveling! We just have to hope it's not 30 degrees warmer than usual in August.
Grim news: on Monday I'll be 75 years old. This is of concern because, according to my calculator, that's the same as 99 Canadian. On the upside, however, it's just 24 Celsius, so I'll focus on that.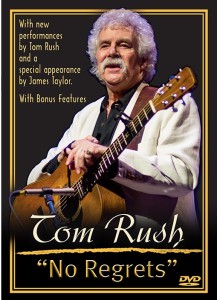 So I'm sitting here thinking, "Oh, my God — half my life is over! It's time to take stock of things." After a few minutes of reflection, I came to the realization that the sum total of my accomplishments could be written with a crayon on a bottle cap, with room to spare. So I'd best get to work finishing up all the half-done projects that are littering the filing cabinets. (In that regard, does anyone know Richard Branson? I'm serious. I have an idea for a very odd project I think he might enjoy.)
If any of you would like to know all about my brief life so far, by the way, you might find the video documentary "No Regrets" both fun and informative. Check it out!
One of the birthday presents I'm giving myself is a quick trip to Florida and Georgia for some shows with Matt Nakoa on board. I don't think I've told you about Matt, but he's been playing keyboards with me for most of my shows over the past year. He's a monster, and I mean that in the nicest way. I ask him to do a couple of songs on his own during the course of the evening, and the crowd LOVES him. Maybe a little too much. I might be smart to discontinue that practice. (And, yes, ladies, he's very cute, or so I'm told.)
Here are a couple of pictures of us on stage. In the second one, Matt is obviously thinking, "OMG and WTF, how can Tom possibly have so much talent and genius!!!" Alternatively, he may be thinking, "Where's Jack Kevorkian when you really need him?"
Tom & Matt, photo credit: Tom Honan
Here's the lineup for next week:
As always, if you can't attend, send a friend!
All the best to all of you,
Tom Rush
PS. Coming very soon—a brand new, super-cool TomRush.com website. Stay tuned! TR
Quotes of the month:
"There comes a time when you should stop expecting other people to make a big deal about your birthday. That time is: age 11."
–– Dave Barry
"It takes a long time to become young."
–– Pablo Picasso