Gang,
I voted and hope you did too. If you didn't you have forfeited all rights to bitch about what happens for the next two years. The rest of us will retain the right to bitch no matter what happens.
Has anyone ever adequately explained Daylight Savings Time? Of course, that's in the summer, and what we've got now is … what? Just "Time?" It's easy enough to reset your watch, but resetting your brain can take weeks.
And why? I think I remember being told at some point that it was to keep schoolchildren waiting at bus stops from being eaten by wolves in the morning darkness, and if that's true it's been very effective. Of course, no schoolchildren were eaten before Daylight Savings, either, so there really hasn't been a net gain.
I propose that they don't go far enough, and that we should set our clocks back by twelve hours. Then we can all work all night and sleep all day. Or pretend that we're in New Zealand — which is looking better and better all the time!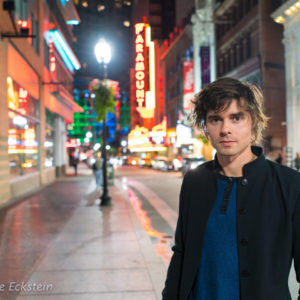 I'm about to bring a month of delightful indolence to a close and hit the road again. All these shows are with the uber-talented Matt Nakoa accompanying me on keyboards and harmony vocals — and doing some songs on his own. He's a treat, and if you haven't experience Matt, here's your chance!
Coming very soon to a venue near you…
This Saturday, 11/10, the Narrows in Fall River, MA, a wonderful former-manufacturing space. You can feel the energy of the long-gone machines and workers (and the sound and lighting and seating is marvelous!).
Then off to the Midwest:
Thursday, 11/15 at the 20th Century Theater in Cincinnati, OH. I've not been there before, but have heard great things and am very much looking forward to it.
Friday, 11/17 in Traverse City, MI at the City Opera House, another first visit for me. Then on to …
Saturday, 11/18 at Space in Evanston, IL, a great club in Chicago's northern 'burbs that I get to every few years.
And then, for those of you in New England, there's a flurry of activity in the first week of December, but more on that later.
Stay warm and stay tuned in. 2020 is just around the corner!
Quote of the month:
"Leadership is not about the next election, it's about the next generation." — Simon Sinek