Gang,
In other big news …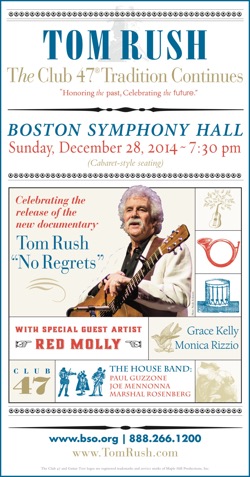 In late breaking news, a list of things that are bad for dogs is making the rounds on the interwebs. Gin is right there near the top. Next to Avocados. So the G&T and guacamole are no longer on the menu, sorry Fido! This, of course, raises questions: was this study funded by the Bourbon Advisory Board? And it leaves open the issue of whether a dry Pino Grigio would be a better choice to go with kibble and Papaya.
We are hereby announcing a Symphony Hall show at 7:30 PM on Sunday, December 28, just in time to make your holiday shopping list! These shows have been so much fun I just couldn't NOT do another one. They seem to provide an antidote to, and a refuge from, the frantic tail-chasing that seems to consume us every holiday season. "Not just another thing to be returned to the mall," as one correspondent wrote, "but an experience to be savored." People come to have a good time – and they do. The Globe called one of my first shows there, "A magical, precious night," setting a high bar for me, one I hope I've cleared every year since.
This year I'm going to shoulder out more stage time for myself. I have a clutch of new songs, incubated over the summer, hatched and ready to fledge. I'd love to introduce them to you, and I thought Symphony Hall would be the perfect place from which to launch them. A mystical song, a western drama, some love songs – we'll see how they fly.
I'm putting together an extra-special backup band for the occasion, including the astounding vocal trio Red Molly; Monica Rizzio, front-woman for Tripping Lilly, on fiddle; and the prodigiously-talented Grace Kelly on sax. These artists, besides making me sound better than usual, will step out for a song or two (or three) on their own. My stalwart core band — Joe Mennonna on piano and sax, Paul Guzzone on bass and Marshal Rosenberg on percussion — will of course be on stage with me.
The Symphony Hall show will also be the Release Party for the video documentary on me that Todd Kwait and Rob Stegman have been laboring on for the past few years, "Tom Rush- No Regrets." It's been shown in various iterations at festivals (it took Best NH Documentary at the NH Film Fest) and screenings around New England, and it's been tweaked and tucked and is finally final, pressed onto shiny DVDs and ready to go. (It won't be out in the marketplace until early next year, but you, because you're special, can get a copy or two online at TomRush.com.
And one more thing: we got a late start announcing the show. I would sure welcome your help if you felt inclined to post any of this on Facebook (or Tumblr – Tweeting is also encouraged) or forward this note on to your buddies. Many thanks!
Happy Thanksgiving to all, and be grateful you don't live in Buffalo!
All the best,
Tom Rush
Quote of the month:
"Women and cats will do as they please, and men and dogs should relax and get used to the idea."
–– Robert A. Heinlein