Gang,
Just a brief one — it's getting increasingly hard to find things to joke about given what's going on in this great land of ours right now. I may have to convert to being a Protest Singer after all!
Here's a sort-of-new song (sorry only for email list subscribers!). I wrote this as a poem for Siena when she was little and soon forgot all about it.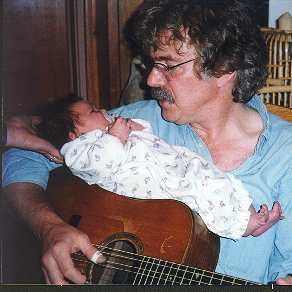 Then a couple of years ago I was at a wedding and the Father of the Bride, one Alex MacDonald, a dear friend played a great song written by David Mallett for his child, with the comment, "If Tom Rush had written a song for his children I'd be playing that instead." The penny dropped, as the Brits say. I dug it up from the musty archives, wrote it out by hand and gave it to Siena for her 19th birthday last year. This year, when she was about to turn 20, I set it to music. Being a crummy dad, I was on the road and had to email it to her.
Speaking of on the road, coming right up ….
Thursday (tomorrow!!) and Friday, July 18th and 19th, the Shalin Liu in Rockport, MA. Fabulous venue! (Brackett's Oceanside Restaurant next door is also a treat. Tell them Tom sent you. It won't do you a bit of good, but it might help Siena — she's been working there this summer. But on the show nights, she'll be at the vending table at the Shalin Liu.) With Matt Nakoa.
I've had to bail out on two nights at the Guthrie Center in Great Barrington, MA on Friday/Saturday, July 26 and 27 — a family imperative has come up and there's just no way around it. I'm hoping to re-schedule, but meanwhile, George, the boss man there, has booked Arlo's nephew Cole Quest and his group the City Pickers to fill in on Friday, and the fabulous Matt Nakoa to cover for me on Saturday the 27th. (If you haven't seen Matt do a show on his own, you owe it to yourself — trust me!)
Thursday, August 1st, the Opera House in Boothbay Harbor, ME. Great town, great venue. With Matt Nakoa.
Friday, August 2nd, Stone Mountain Arts Center, Brownfield, ME. Great food, great vibe, best dressing room in the business (not that that does you any good, but it improves my mood enormously!) With Matt Nakoa.
Then off to the Rockies at the end of August — more on that later, but if you just can't wait go to the upcoming shows page for details.
Thanks for reading, stay cool, stay hopeful!!
All the best,
Quotes of the Month:
"When I was younger, I could remember anything, whether it had happened or not; but my faculties are decaying now and soon I shall be so I cannot remember any but the things that never happened. It is sad to go to pieces like this but we all have to do it." — Mark Twain
"The invention of the teenager was a mistake. Once you identify a period of life in which people get to stay out late but don't have to pay taxes — naturally, no one wants to live any other way." — Judith Martin
"You don't stop laughing when you grow old, you grow old when you stop laughing." — George Bernard Shaw